Services & Care
Teeth Whitening
Dental Implants
Crowns
Porcelain Veneers
Posterior Porcelain Onlay
Composite Restorations
Bonding
Extractions
Mini Dental Implants
Dentures
Periodontal Therapy
Root Canal Therapy
Nightguards
Mouth Guards (Sports Guards)
Digital Radiography (X-Rays)
Teeth Cleaning (Prophylaxis)
Sealants
Teeth Whitening
Teeth Whitening
Teeth whitening is a safe, effective way to lighten the color of your teeth. Dr. McComb's staff will take an impression of your teeth to fabricate custom fit bleaching trays that have wells to hold the prescription bleach gel. Patients wear these trays daily from 30 minutes to 8 hours (overnight), depending on the product strength selected. Average bleaching treatment duration is three weeks; more time may be needed, however, for severely stained or discolored teeth. Dentist-supervised treatments remain the most effective and safe procedure for lightening discolored teeth. We use professional, prescription-strength bleach that is pH balanced and fluoride-fortified.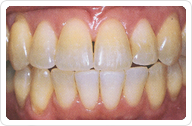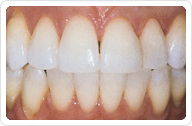 Dental Implants
Dental Implants
Dental implants are the best and most conservative method of replacing lost or missing teeth or supporting dentures. Dental implants provide a foundation for Drs. McComb and Dr. Jewett to replace missing teeth, restoring natural form and function. Implants help to support the patient's cheek and restore natural facial contours that may have been lost due to missing teeth. They also help to support the patient's jaw and bite and take some stress off of other teeth by sharing the biting force.

Implants are titanium posts which are placed into the jaw bone where the teeth are missing. After Dr. Jewett places the implant, the patient has the ability to eat virtually anything. There are many different sizes and diameters of implants. The size of implant that will best suit our patient's needs is made during the implant consultation with Dr. Jewett and is determined by the patient's bone width, density, and final esthetic considerations. Once Dr. Jewett places the implant, an integration time is necessary, usually four months for the lower jaw (mandible) and six months for the upper jaw (maxilla) before the implant can be restored (crowned). During this integration time, the bone fuses to the implant and becomes very strong and a small cover protects the implant. This cover is flush with the gum tissue during the integration phase. Once the implant is ready, it acts as if it were a tooth root substitute. Dr. McComb can now place a custom fit crown or denture to complete the procedure.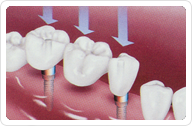 Crowns
Crowns
A crown is designed to cover a tooth to strengthen and protect the remaining healthy tooth structure that has been damaged by excessive fracturing, heavy decay, or failure of a previous restoration due to damage or disease. Root canal treated teeth should also be crowned if sufficient tooth structure is missing or if it is determined that a tooth will last longer by protecting it with a crown. There are several different materials from which a crown can be made. Our office commonly uses porcelain crowns due to their high strength and aesthetics. Our crowns are custom fabricated by artists in a dental laboratory, specific to each patient's prescription.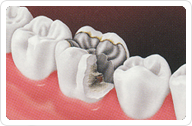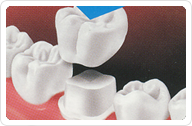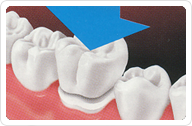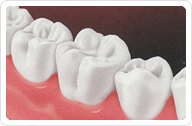 Porcelain Veneers
Porcelain Veneers
Veneers are thin porcelain shells that are laboratory fabricated for strength and cosmetics, specific to each patient's desired cosmetic outcome.They are bonded onto the tooth using strong, translucent resin cement.Veneers are stronger and more durable than composites.They are highly aesthetic and life-like.Veneers are designed to correct size, shape and color discrepancies.They can also close undesired spaces and correct alignment of crowded teeth.
For most full veneer cases, Dr. McComb will perform a diagnostic wax-up using exact replicas of the patient's teeth so he or she can visualize how the teeth will look after treatment.Using this method, Dr. McComb and the patient can review the model and, if necessary, make changes regarding size, shape, and position on the teeth models to achieve the desired cosmetic outcome before the actual treatment begins.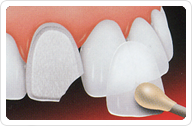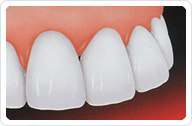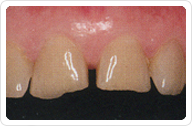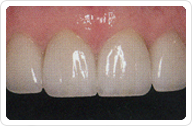 Posterior Porcelain Onlay
Posterior Porcelain Onlay
Porcelain onlays are highly aesthetic, porcelain restorations that are bonded on the prepared tooth to restore the beauty, strength and function of the tooth. Onlays are recommended when the size of a cavity is too large for a traditional filling to adequately restore the tooth, but not large enough to warrant covering the whole tooth with a crown. The procedure is similar to that of a crown, but is more conservative.
An impression is first taken of the tooth and then a temporary onlay is placed. The impression is then sent to a dental laboratory where the porcelain onlay is custom fabricated. Upon return, the tooth is cleansed and prepared for high-strength resin bonding of the onlay. The bite is then admusted and the restoration is polished.
Composite Restorations
Composite Restorations
Dental composite resin is a strong, aesthetic material used to restore teeth to their proper form and function. The newer generation composites have superior properties which include higher strength, hardness, elasticity, abrasion resistance and high polish ability to make the restoration appear life-like. Composite resin uses include cosmetic restorations (correcting size, color and shape of teeth), and filling cavities after removal of decay. Composite resin can be used in the restoration of both front and back teeth.
Bonding
Bonding
Bonding is a procedure whereby Dr. McComb uses special dental composite resin and adhesives to cosmetically restore teeth. Bonding uses include restoring chips, filling holes, spaces or discoloration. The tooth is first cleansed and prepared for bonding. The perfect shading combinations are then selected and the composite is placed and detailed to improve shape, color and position or to restore cavities after decay removal.
Composite resins are very strong, durable and have high polish ability. Some resins even contain fluoride which aids in preventing new cavities from forming.
Extractions
Extractions
An extraction is the removal of a tooth or teeth that is/are non-restorable, non-useful, or harmful to the patient.
Post extraction instructions include some of the following:
Keep pressure on extraction site by biting on gauze or sponge for at least 45 minutes after procedure.
No rinsing or mouthwash use for 48 hours after extraction.
Avoid any pressure that may dissolve clot such as using straws, smoking, etc.
Avoid brushing near the extraction site for the first 48 hours after the extraction.
Avoid alcohol for a few days.
Avoid extremely hot foods or liquids for 48 hours after extraction.
Avoid strenuous exercise for 48 hours after extraction.
Mini Dental Implants
Mini Dental Implants
The MDI System was developed in order to provide greater denture stability for those patients who are not good candidates for conventional implant surgery due to limited bone height or width. The mini implants are much smaller in diameter and are an ideal treatment for patients with limited bone. They attach to the underside of dentures using a ball and socket type junction. After Dr. Jewett places a mini-implant, a patient will be able to eat comfortably and laugh and talk with confidence, knowing that his or her denture is secure.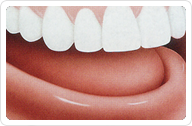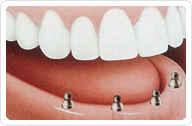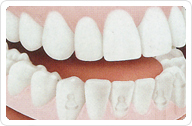 Dentures
Dentures
Dentures are removable appliances that are custom fabricated for the patient and designed to replace missing teeth. The materials used are made of acrylic resins alone or in conjunction with various metals. A partial denture can be used to replace some teeth in cases where the patient has some healthy remaining permanent teeth to serve as anchors. A complete or full denture replaces all teeth. An immediate denture, whether complete or partial, involves placing the appliance the same day the unrestorable, diseased teeth are removed. Full dentures, especially full lower dentures, can be used in combination with dental implants. This combination results in more stability and retention where there has been a significant amount of bone loss due to disease or where the natural retention of dentures has been compromised.
eriodontal Therapy
Periodontal Therapy
Periodontal therapy (including scaling, root-planing or deep-cleaning) is a procedure involving the removal of harmful bacterial cement (called calculus or tartar) from below the gum line. This results in a dramatic reduction in disease and inflammation. With proper and consistent follow-up care and home care, the gums can be restored to a healthy state. Root-planing is usually performed with local anesthesia to keep the patient comfortable during the procedure. Many times it can be performed in two to four visits depending upon the amount of deposit or inflammation present.
Root Canal Therapy
Root Canal Therapy
A root canal procedure removes the source of a patient's tooth pain or infection.

Root canal therapy is needed when the pulp or nerve of a tooth gets affected by decay or trauma. The blood within the tooth flows to the site of inflammation in order to aid the tooth, but results in pressure on the nerve endings and, typically, a painful response. Sometimes, however, a patient feels no pain from a tooth that has an infected or dead nerve. In this case, an abscess or drainage tract will develop that slowly affects the bone surrounding the root tip of a diseased tooth. We can diagnose these infections from routine dental radiographs (x-rays). Nerve (pulp) death can be a slow progression whereby decay may invade the pulp space and travel through the canal and settle at the end of the root.

Other events that may lead to infection or pain in a tooth nerve include heavy or deep decay, which may infect the nerve directly or result in a large filling that may not be tolerated well by the pulp. Constant trauma to the tooth or fracturing may also lead to nerve inflammation requiring root canal therapy.
Root canal therapy treatment involves cleansing the canal space by removing the infected or affected nerve, washing the space, and filling the space with an immobile, rubber-like material that helps seal the space.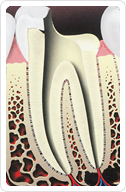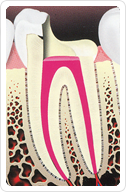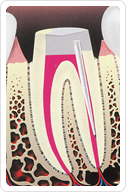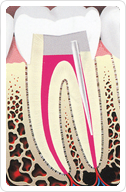 Nightguards
Nightguards
Professional nightfuards are patient-specific, custom made dental appliances that protect teeth from wear and damage resulting from grinding, clenching or gritting teeth. Nightguards are also used to reduce or eliminate muscle pain and support damaged or diseased joints.
Dr. McComb will custom-design each patient's nightguard to treat each patient's specific need or condition. He takes precise records and balances each patient's nightguard to work in harmony with the patient's muscles, propert joint position and specific TMJ (temperomandibular) joint or jaw joint condition. Custom nightguards are very low profile and comfortable to wear as opposed to bulky, and often imbalanced, store-bought nightguards.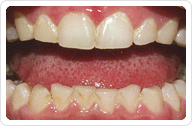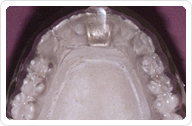 Mouth Guards (Sports Guards)
Mouth Guards (Sports Guards)
A mouth guard is an appliance that can be custom made in our office and is designed to protect teeth and surrounding tissue from oral trauma during athletic or physical activities.Custom fit mouth guards are lower profile, more durable, and more comfortable than ready-made ("boil and bite") mouth guards. For younger children, mouth guards must be changed as new teeth erupt.
It is well-documented that mouth guards can prevent serious injuries such as jaw fractures, concussions, and teeth fractures.Any activity where there is a strong chance for contact, it is recommended that a mouth guard be worn.
Digital Radiography (X-Rays)
Digital Radiography (X-Rays)
X-rays are an important tool that provides Drs. McComb and Jewett the ability to examine the roots, jaw, and facial bones of the patient. X-rays aid Drs. McComb and Jewett in determining the degree of decay, periodontal disease, abscesses or any pathology, i.e. cysts or tumors, that cannot be seen through a visual examination alone. It is usually recommended that new patients have a full set of x-rays taken unless the patient's previous dentist can provide our office with a current, diagnostic copy. Dr. McComb's staff will take check-up x-rays as needed, depending on the patient's dental history, number of previous restorations, and level of decay.

Digital x-rays significantly reduce patient exposure to radiation. We are proud to say that our office utilizes current digital radiography techniques that require the lowest amount of radiation. The digital sensor is much more comfortable in the mouth and no chemicals are used to produce the film, benefiting our environment. The images are displayed instantly and clearly on a large monitor and can be enhanced to highlight specific conditions or areas.


Teeth Cleaning (Prophylaxis)
Teeth Cleaning (Prophylaxis)
Prophylaxis is a procedure where a dental hygienist removes plaque and tartar from the teeth. This will make the gums and teeth healthier by removing these bacterial buildups that can lead to gum and bone infection. It is not uncommon for patients to note that teeth feel slightly more sensitive after a dental cleaning. The reason for this is that plaque and tartar coat the tooth surface and shield them from substances in the mouth. Once they are removed a brief sensitivity may occur, but soon leaves. It is important for a person to brush and floss after every meal to prevent build-up of plaque and tartar.
Sealants
Sealants
Dental sealants are thin resin coatings which are applied to the grooves on the chewing surfaces of the back teeth to seal out debris and help prevent decay. Sealant resin is applied to these pits and grooves then cured with a special light so that it becomes a hard, protective coating. Most tooth decay in children and adolescents occur on the chewing surfaces of these back teeth or molars. This is because molars have irregular surfaces with pits and grooves which tend to trap food and bacterial debris.

First and second molars benefit the most from sealant applications if they are sealed just after they have erupted and before decay has had a chance to occur. Generally, the first molars erupt at six years old and second molars at about twelve years old.